In 2017, the Centiq management team created dedicated actions points and focus to improv
e our contribution to a more sustainability and supportive world. Every year, we select another 2 charities to contribute employee time as well as corporate investments too. This has been hugely successful and enables employees to invest time each week to support charitable initiatives.
The impact for the charities and our team has been very rewarding and successful, but we can and must do more both in our local communities as well as the global economy.
In the same year, we also created the Centiq Sustainability Programme which focused our efforts and targets in four areas of our business.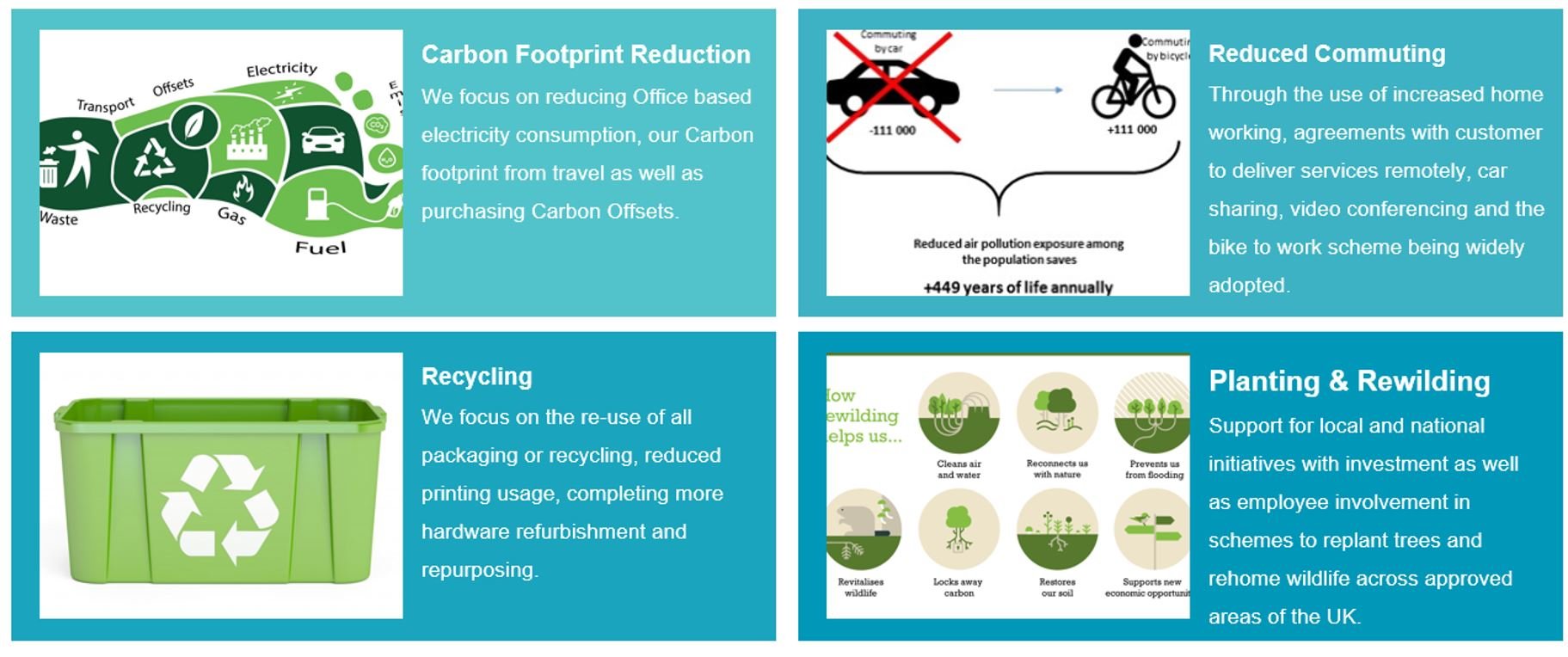 Our Sustainability Programme
As we progressively work towards becoming a member of a recognised sustainability accreditation scheme, this has not distracted us from driving change in the behaviours of our business. Here is a snapshot of what we have achieved to date.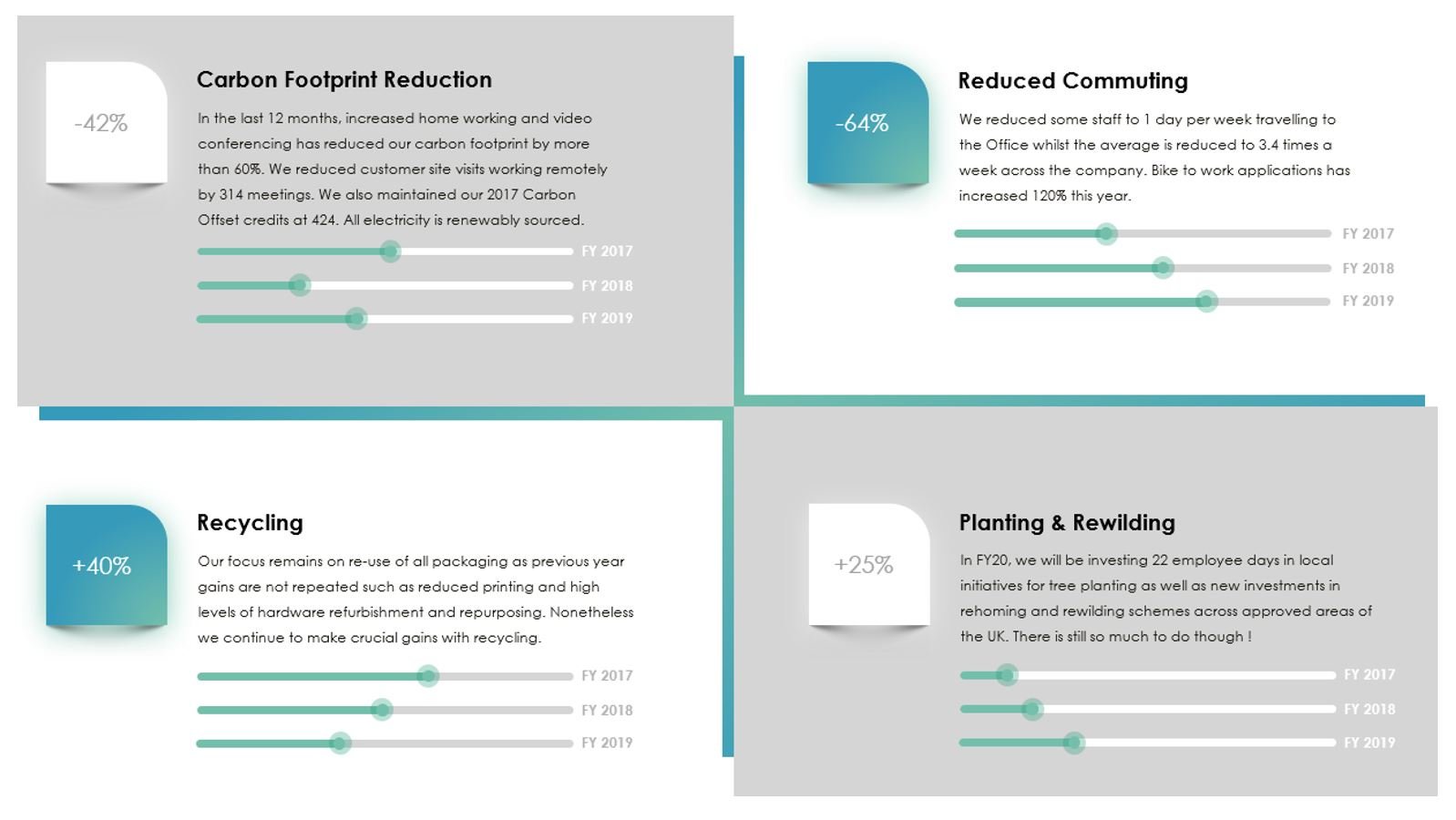 Charity Support
In 2020, our selected charities are AgeUK and FutureBubblers. At least 10 of our staff are committed to speaking with AgeUK members on a regular basis to provide support, friendship and companionship to help manage loneliness which is a real issue for those in isolation, not in contact with family or friends or unable to get out.
FutureBubblers is a local charity, as a company we provide our time, technical expertise as well as financial support for this amazing charity which provides music production and development, with additional local Gym training and facilities for individuals between 14 and 19 in Nottingham.
Our corporate programme has become an even more critical part of creating a healthy, sustainable culture within our company. Not only is it important for the company itself, but a give-back culture helps engage employees and build purpose around their daily work.
If you would like to hear more about our work this year please get in touch here.