A real-world Azure Migration experience
Agenda
18:00 – 18:30: Meet and Greet
18:30 – 19:15: Options and Challenges with Clustering SAP HANA on Linux in Azure
19:15 – 19:45: Beer and Pizza
19:45 – 20:30: Centrica – Journey to a Modern Enterprise
20:30 – 21:00: Open Q&A
Session 1
Clustering is designed to minimise downtime. Done badly clustering can be the largest source of unplanned downtime! This session goes through the technology choices currently available for Linux-based HANA and Netweaver on Azure. It covers some of the challenges we have seen in the field and provides some guidance on building a strategy for automated configuration management to minimise the risk of outage due to poor implementation or operational procedure
Presenters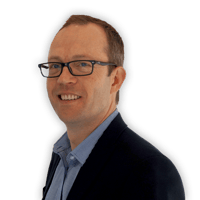 Robin Webster is the CTO and Head of the Consultancy team at Centiq. Robin's career in IT started back in 1994 when he developed an automated forecasting system whilst working in a purchasing department. He moved towards Infrastructure management when he joined Norwich Union in 2000 where he focused his efforts on resilience and high availability of large UNIX systems. Today he is an advocate for HANA optimisation, SAP on Azure and managing SAP platforms as code.
Ben Moss is Head of Engineering, where he's responsible for bringing together technical teams that span the disciplines of Development, Operations, and Technical Consultancy. Ben is passionate about using lean and agile ways of working, infrastructure as code principles, and open source tools and techniques, to deliver increased stability, agility, and mitigation of risk.
Session 2
Centrica – Journey to a Modern Enterprise – This session will talk about the Centrica adoption of the Microsoft Azure platform, including the challenges faced, as part of this large transformation programme. We will also give some insights from this real-world customer story whilst moving to Azure.
Presenters
Simon Hutson – Cloud Solution Architect, Microsoft UK
Des McGuire – Cloud Solution Director, Servent Ltd