The recent project "Embrace" announcement from SAP and Microsoft last week further strengthens their extensive partnership focussing on accelerating and modernising customer journeys to the Cloud, is welcome news.
It offers long overdue clarity and confidence to customers by simplifying the Public Cloud options available to SAP users. Simply put, project "Embrace" on Microsoft Azure specifically focuses on simplified and accelerated options to migrate on-premise ECC to S/4HANA on Azure.
For Centiq, the wealth of opportunity for customers to accelerate business change and embrace new ways of implementing and managing SAP whilst removing the constraints of previous approaches is really exciting. Prioritising Agility at the core.
I have always observed that whilst choice is great, this alone does not drive success as much as simplicity and certainty in terms of customer drivers. In fact, choice can be overwhelming and actually reduce the rate of change. The building of this strengthened alliance between Microsoft and SAP certainly represents to customers a simplified message in order to consider an approach to a Public Cloud solution, dissolving the barriers that can be caused by a noisy marketplace.
Lift & Shift?
Once a cloud platform has been selected thoughts turn to how you move your current SAP landscape to the cloud and more importantly ensure you are getting the best from the platform. A really solid starting point is an updated operating model.
There remains a real danger that Cloud benefits can be dampened or erased by simply reapplying existing SAP practices and models to your new platform. The perspective we all must take is mindsets need to change alongside platform processes.
Cloud Operating Model
To ensure success and to reap the value of Cloud a Cloud Operating model must be considered. To achieve this, there is a wealth of insight available in an extensive ecosystem of partners, not just System Integrator's, who can accelerate adoption, and implement and enable DevOps to drive the transformation to an SAP Intelligent Operating Model. The model represents a fresh approach to SAP landscape platform design, build, operating processes, and aims to optimise costs, both during implementation and Service Design. What we are learning is that embracing and focusing on an intelligent SAP Cloud Operating Model can be a significant challenge and is often more critical for success than the platform change itself! Centiq can help…
What we have learned through migrating SAP workloads to Microsoft Azure is that customers seeking a complete solution and service optimisation, alongside simplification of processes from the get-go, require an understanding of the necessary change needed within their business to enable a new SAP Intelligent Operating Model. Buy in to this new way of working extends beyond the SAP platform to the Boardroom where core elements of a successful operating model such as disruption, and rate of change must be considered and success criteria outlined. A simplified SAP Cloud Operating Model requires us to embrace a different way of thinking about SAP service design through to evolution. Let's not constrain the benefits of cloud, leverage DevOps and think differently!
The closer alignment of Microsoft Azure and SAP is a great thing in terms of migrating on-premise ECC workloads to S/4HANA on Azure and makes leveraging the transformational benefits of Cloud as well as the wider Microsoft portfolio all the more tangible. Microsoft continues to invest heavily in both customer reference architectures and the partner support ecosystem around it's cloud services to help accelerate customer projects.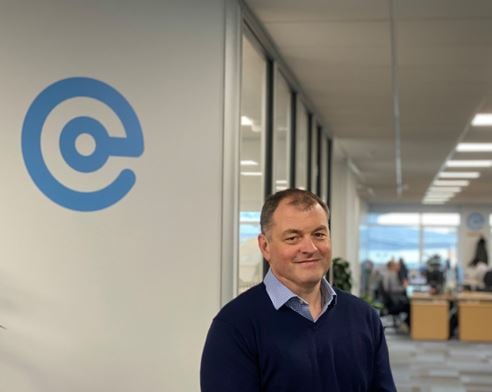 What's next? Register interest here for Intelligent Cloud Operating Model.