The main business drivers are availability of data, storage costs and security. Legacy investments into hardware and understanding the trade-offs amongst these three areas, help organisations to decide where and how data should be stored.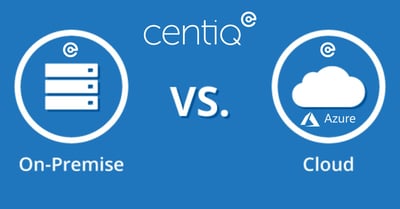 Cloud – Helping our customers to build a cloud infrastructure successfully, with as little downtime as possible, is our passion. We implement a DevOps approach who work cross-functionally with other teams to develop automated processes for agile infrastructure.
On-Premise – There are some considerations when it comes to deciding where data must reside, which may involve migrating and optimising your Linux platform. Companies often choose to store sensitive information in a private data centre.
Benefits of Cloud – Transforming your processes to suit a newly implemented cloud platform, will enable you to benefit from a quick and agile landscape. Costs will also be reduced, as the platform turns to a proactive outlook and drives the ability to plan, rather than constantly manage.
Benefits of On-Premise – Having worked on infrastructure projects for over 20 years, we draw on our experience to develop blueprints that work with your journey. Our automation processes are pivotal for reducing costs and improving performance simultaneously.
Drop us an email and we will be happy to discuss further.