Understanding the Skills Gap
Skills are a significant consideration when organisations look to migrate to SAP HANA. By understanding the skills required, organisations can ensure they are able to internally manage this technological change effectively. As may be expected with an evolving technology stack, the skills required to deploy SAP HANA have changed over the last 12 months. This is demonstrated by research collated in our latest report on SAP HANA usage, 'The Centiq State of HANA 2018'
Digital Transformation may confuse things a little
Perhaps due to SAP HANA projects being part of a larger Digital Transformation programme, there is confusion as to which skills are needed to deliver Return On Investment (ROI).
94% of respondents cite skills as an issue when deploying SAP HANA
Despite this confusion, one thing is clear – skills are an issue. 94% of respondents cite skills as an issue when deploying SAP HANA, and these skills are increasingly dependent on the need for business transformation. The fact is, these are business issues and, as a result, fewer projects are being led by IT or technical teams (from 52% to just 24% this year). Instead, strategy teams are most likely to drive SAP HANA internally, demonstrating SAP HANA is increasingly strategic to the business.
59% of respondents stated Cloud skills were most important
Overall, we are seeing that Cloud skills are most in demand for SAP HANA projects, with 59% of respondents citing this in our survey. This is closely followed by HANA database skills (58%) and S/4 HANA skills (56%). Cloud skills are in such high demand perhaps because, now more than ever, organisations are choosing to deploy their SAP HANA projects in the Cloud. 88% of respondents deploy SAP HANA either entirely in Public Cloud, or in conjunction with on-premise or SAP Cloud solutions. This demonstrates that the SAP HANA platform selection is increasingly driven by an organisation's overall Cloud platform strategy.
Azure and Public Cloud are the most popular choices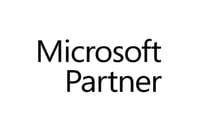 However, it is Public Cloud, not SAP Cloud, which houses the majority of SAP HANA instances. Why? Because organisations are looking for more than just SAP HANA. For organisations to get the maximum ROI out of SAP HANA, they must be able to link it to other services, for example, ECM, fulfillment and customer experience which are already hosted on Public Cloud. In short, they want seamless integration and movement of resources and this requires aligning their SAP HANA projects with a wider Cloud strategy. In particular, Centiq is seeing many customers being led to Azure due to Microsoft licensing changes.
Other aspects, outside of Cloud, that influence SAP HANA platform selection
Aside from existing internal Cloud strategy, our research revealed that there are many things influencing SAP HANA platform selection in 2018. For example, the scale-out options available, geographic proximity and costs of integration to existing landscapes, and customer feedback on managed service quality. Understanding and planning an SAP HANA strategy, therefore, requires a variety of skills which, external consultancies like Centiq, are able to provide.
There may be confusion, but there is always help available
In summary, organisations are confused about what skills they need to ensure a successful SAP HANA deployment. However, one thing is clear: as the Cloud proliferates, organisations need the skills to integrate SAP HANA into their digital transformation strategy.
To learn more about the SAP HANA skills needed today, please download Centiq's State of HANA 2018 report, available below.
Download The Centiq State of SAP HANA Report 2018
To see more on the SAP HANA skills gap, watch the video created by SAP Basis consultant, Claire Richards, on how to manage these gaps and overcome them.