I am not a big fan of making predictions for the year ahead. Vision and Horizon's in technology can look years out, but adoption and media influences can and do have significant effects on levels of shorter-term accuracy. (That's before we consider Pandemics!)
That said, after such a challenging last 12 months, it is important we plan for 2021 differently with a broader perspective.
For Centiq, our significant investments over the last three years are now delivering amazing returns for our customers. Many of our projects are complex and measuring their benefits often requires new metrics, and the changing of mindsets and processes, all of which we know are easier said than done.
However, with the realisation of these benefits now being leveraged and with the increasing noise around our expertise in transforming SAP landscapes, one thing I can predict is that the next 12 months will be truly exciting for Centiq.
Our plans for 2021 include:
The expansion of our Operation into the US with a New York office, as well as developing our continued focus into Northern and Central Europe. Our ability to remotely deliver a personal and deeply connected engagement experience regardless of the region has enabled our international expansion and we can't wait to get going!

Acceleration of our Code and Automation focus which continues to deliver amazing benefits to our Customers in transforming monolithic SAP environments.

Refinement of our Engagements further with greater contract flexibility and responsiveness linked directly to value and improvement metrics.

Focus on a continual improvement Customer Experience: We are investing heavily in people, processes and technology to build better Customer Experiences in the future. Using our continual learnings and innovations, and working in partnership with our Customers our Agile Operating Model will continue to evolve, enabling change and positive, valuable business outcomes for our Managed Services clients.



As we continue to add amazing people to the team and expand our global reach, 2021 is set to be an exciting and rapidly evolving year. It has never been so important to reflect and increase the investment in people through development, training and creativity. Learning and Development is fundamental to rebuilding and re-energising ideas and innovation. Wishing you all a safe and happy festive period and here's to 2021.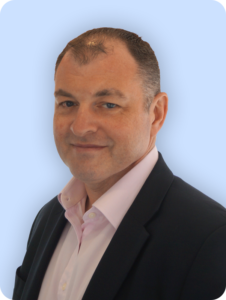 Matt Lovell, CEO