EWM First™ S/4HANA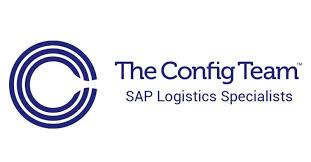 The combination of The Config Team's experience and industry renowned skill set in SAP Logistics and EWM, and Centiq's expertise in S/4HANA enables the delivery, deep product knowledge, advice and implementation capabilities for EWM Warehouse Management customers.
Our partnership with The Config Team makes it easier and faster to enable customers and businesses to leverage the capabilities of EWM on SAP S/4HANA.
The combined expertise of both organisations is consolidated in a single solution by accelerating and simplifying adoption of both SAP EWM and S/4HANA, taking the pain away from sizing, platform design and management, as well as deployment. This enables customers to focus on what matters most to them; getting logistics solutions enabled as quickly as possible.
Our partnership equips us to determine best practices and optimise availability, delivering the very best response to our customers and their supply chain partners.