Press Release: Nottingham, United Kingdom 18 Jan 2021.
Pioneers in designing, building and managing SAP platforms, Centiq have delivered and supported many successful SAP HANA and S/4HANA projects on Microsoft Azure for customers around the World.
Centiq's industry-leading approach to SAP transformation focuses on accelerating business value from your SAP landscape whilst optimising cost and ensuring stability.
With many Customers now realising the benefits in hosting SAP platforms on Microsoft Azure, Centiq's refreshing approach to transformation has established them as a leading Partner when taking SAP to Azure. Success in the UK and Europe along with customer demand in the US and Canada to modernise SAP journeys to Azure has led to the expansion of the company and the opening of an additional Centiq office in Atlanta, USA. The new office will service and support customers and partners across the US and Canada. Leading operations in Country will be Holguine Augustin.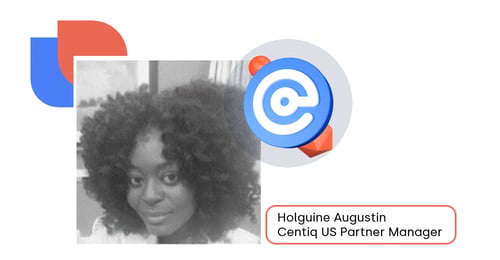 Holguine brings extensive knowledge and understanding of Microsoft products and services and will champion our Microsoft relationship as well as guiding customers through successful cloud transformations with our UK based experts.
Centiq CEO, Matt Lovell commented "We are really excited to be extending our US presence and welcome Holguine to the Centiq family. Holguine will be leading US based engagements with the team, drawing on her extensive Microsoft expertise and experience in helping Customers accelerate SAP Platform transformation and Change."
Centiq is A global thought leader and expert in SAP HANA and SAP on Azure automation as well as Infrastructure as Code. Founded in the UK in 1998, Centiq has been helping Customers accelerate SAP change enabled through a data-driven, Agile Operating Model for many years. From the UK based HQ Centiq successfully service many global customers. Centiq's dynamic, agile and progressive team of experts work as extensions of your team and are committed to delivering accelerated and sustained transformations of SAP on Microsoft Azure.