Bringing together a span of disciplines
Dr Ben Moss is the newly-appointed Head of Engineering and a senior manager at Centiq, bringing together technical teams that span the disciplines of Development, Operations, and Technical Consultancy.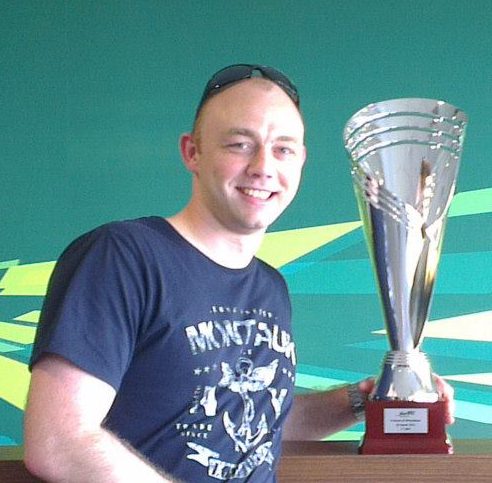 Ben has over 10 years' experience of technical leadership and delivering continual improvements into global FinTech enterprises, and over 15 years' experience in automation and visualization techniques. He has a proven track record for introducing and growing a DevOps culture by engaging with both technical and non-technical teams across the business, which has been pivotal in delivering increased stability, agility, and risk mitigation across a number of projects and day-to-day activities for Development, Operations, and Management teams.
Ben holds a PhD in Cryptography and Computer Security, and a BSc in Computer Science, both from the University of Nottingham.
Initiating multiple service improvements and increased visability
Ben spent the early part of his career understanding how large organizations deliver and support software at scale, and experiencing first-hand the technical, process and cultural challenges that gave rise to the DevOps movement. At Thomson Reuters, Ben led several development programmes and initiated multiple service improvements that increased visibility and trust between Development and Operations teams, establishing a shared ownership of service and deployment issues, reducing time firefighting and ultimately increasing business value flow.
Pioneering Platform Engineering
In 2014, he joined Capital One, where he pioneered Platform Engineering as a discipline, and built a team to revolutionize the way IT delivered and supported its critical software and infrastructure both on premises and in AWS. Reducing lead times from months, weeks and days, down to hours, minutes or even seconds; all alongside continuous reductions in the volume of support escalations.
Ben joined Centiq in 2017 to help accelerate its own digital transformation and DevOps journey. This began with a shake up of its agile software development practices, and the introduction of Infrastructure as Code practices. Since becoming the Head of Engineering, he's united the previously-fragmented software delivery, consultancy and service desk efforts, and even widened the collaboration to include sales, marketing, HR and finance, not to mention the senior management team. Ben has introduced and championed a range of agile and lean delivery practices that include: Kanban, Continuous Integration, Continuous Delivery, Infrastructure as Code, Data-driven Evolution and Continuous Operations.
Bringing Centiq's digital transformation and cloud-strategies to life
He's passionate about engaging and collaborating with the expertise already embedded in teams, and is a key advisor in Centiq's digital transformation and cloud-first strategies, enabling Centiq to both deliver on our vision and sustain it. Ben grew up around the rural market towns of North Yorkshire, and now lives in the semi-rural suburbs of Nottingham. He enjoys getting stuff done, exploring the local countryside, and avidly follows Formula One – especially the strategic elements.