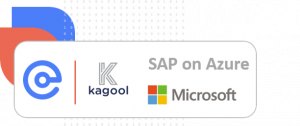 Join Centiq and Kagool who have joined forces on the 9th or the 23rd September to deliver Microsoft's first SAP on Azure Immersion Workshops in the UK.
The day will encompass the lifecycle of an SAP on Azure project, reference 'real world' case studies, industry best practice and customer experiences.
Sessions will be delivered by the technical teams who have been hands-on in SAP on Azure engagements and who can provide detail and understanding on how to make not just the journey to Azure a success but also demonstrate the art of the possible with SAP on Azure once you are there.
Registration will give you access to the full day Agenda, but please feel free to dip in and out of sessions depending on your requirements and availability.
Simply fill in the form below to register or email marketing@centiq.co.uk , detailing your name, job title preferred event date (9th or 23rd) and your company name. Once your registration has been approved you will be sent a Microsoft Teams invite with a link to access the event.
Your Presenters: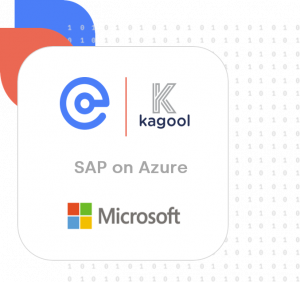 Microsoft Azure is the leading cloud platform for SAP workloads. The platform offers a best in class solution to optimise your SAP-certified infrastructure, world-class security and the flexibility and scalability required by the Modern Enterprise.
Centiq have been leading the way with designing, building and managing SAP platforms for over 20 years, a unique business in the SAP partner ecosystem, specialising in the end to end SAP platform. The team have unrivalled experience in SAP on Azure, Suite on HANA and S/4HANA, with a proven track record of delivering accelerated and sustained SAP transformation with optimised cost and mitigated risk.
Kagool are experts in applying Azure Data & AI services to accelerate SAP digital transformations for large complex global enterprises at pace and scale. Bringing significant functional and technical expertise in SAP and Azure technologies to Modern Workplace & Modern Data Platform programmes, Kagool provides rapid business value in areas such as real-time & predictive analytics, IoT, HoloLens & Mixed Reality, AI & Chatbots, Data Migrations (ERP/Data Warehouse), Integrations and more.
They also provide a range of accelerator products including support for Data Migration to S/4HANA and Data Ingestion to Azure.
Both the 9th and the 23rd September will be live events where identical content will be delivered. Two dates have been added to the schedule to ensure availability for all.
Details of registrations will be shared with Kagool and Microsoft.
All sessions will be recorded and can be requested following the events directly here.
More details about the sessions available: